Imaging Our Sun-The Book
"Imaging Our Sun"
ISBN 978-0-615-72315-0
Two Sizes--Regular Landscape ($59.00) or Coffee Table Version ($109.00)
For less than the cost of a cheap focal reducer!
Imaging Our Sun is a full color pictorial review of my solar imaging experience over the last few years as the sun approaches another solar maximum in 2013. Inside you will find over 180 images, including those obtained with my Coronado 90, Lunt 100, Luntanado 100, Explore Scientific 127mm and 80mm refractors, and the Imaging Source DMK 41 camera. You will also find info on my method of capturing and processing images. This isn't intended to be a "how to" book on solar imaging, but I am happy to answer any additional inquires about my technique via email. There is already a lot of info available in print and on line to help the novice solar imager get started. The book is hardcover, with full color dust jacket and full color pages with a 9" x 11" landscape format. All pages have a quality glossy finish. The price is 59.00 (plus pkg and shipping ) . A larger format ("coffee table" ) 11.5" x 15" hardcover version is also available. This version features much larger images on 170lb sheet paper with a satin semi-gloss finish. When I saw the quality of the images on this photo quality paper I felt it was good enough to cut out of the book and frame :) --The print quality of the images surpasses anything you've seen in any astronomy book to date. The price of the large format "coffee table" book is 109.00 plus pkg and shipping. Shipping Now.
US customers can use the Paypal link below---international customers please email me for a shipping quote
(Be sure to select the correct book size in the drop down box)
If you wish to order you can also contact me via email at shogun000@verizon.net I will reply with payment info and a full price quote with pkg and shipping.
Normal payment will be by Paypal, Cash, Wire Transfer, or Personal Check
(I will absorb the paypal fees.)
I can also accept VISA, MC, AmExpress
Available also through OPT (Oceanside Photo and Telescope)
Imaging Our Sun - Landscape Version for Reg size
Imaging Our Sun - Coffee Table Version for Coffee Table size
I will ship to both US and International --email me for exact quote
ISBN 978-0-615-72315-0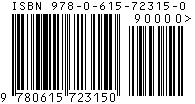 Perfect for outreach events and "solar parties"
Some unsolicited comments I received after folks started receiving their books:
"fantastic...nicely done!" "beautiful" "I was blown away..." "...wonderful job, you really could cut the images out and frame them..." "what a wonderful book" "I will be using it for public presentations" "...highly recommend..." "wow, fantastic!" "a must have for solar enthusiasts and up and coming imagers" "Very fast, secure shipping. A reasonable price for such a magnificant book. I encourage everyone who has an interest in solar imaging to order this book..." "...this is a beautiful book!"
Some shots of the 9" x 11" hardcover book below:
59.00 plus pkg and shipping--email me for a quote
Shots of the larger format 11.5" x 15" hardcover below
109.00 plus pkg and shipping--email me for a quote
A Review by Solar Imager/Observer Derek Klepp from Australia
Hi all as its raining here today thought I'd browse more thouroughly Jims book which I,ve had for a few weeks now.
I opted for the larger size and was not dissappointed ,the picture and paper quality being very high indeed.
This book is exactly as it says a pictorial using I would say mid to high end astronomical gear which although maybe above budget for many ameteurs will always be within reach for those of us that become obsessed with our Hobby!!
Jim begins by outlining his Image capture and processing techniques along with the equipment used to obtain the pictures which follow.He also gives the link to those who wish to know more.
Even in this brief section there are snippets to glean regards camera settings and post processing.Things that stuck in my head were Mid point levels and the use of contrast and curves in Photoshop.Also the use of the levels sliders for colour and the use of iterative Unsharp Masking.The use of 2x or 3x barlows for WL with the 127mm refractor. And disc shots in WL using an 80mm refractor.
As I do not use an Imaging source camera I can't comment on these settings but can guess that they would be a good guideline for those starting out.
Now into the body of the text or should I say pictures there is a multitude of Ha and WL shots with interesting colour combos and the Stellar backdrops.Lots of varying structures are illustrated which those of you who have been following this and other forums as well as your own observations ( be they visual or images) will recognise.
I suppose the standouts here are The Annular Eclipse pgs 34,46,47;Transit of Venus pgs 48-50 and The Massive eruption pgs 42,43.
On a personal note additional favourites were Loops and Sprays pg29;Plane Transit and Spike pg 31; Starscape pg 52 and the Purple Ha disc pg 56.Of course there were many more all of which I enjoyed.
This book is obviously a labour of love and I think unique in many respects as it has been afforded by the huge rise in Solar viewing and of course the more competitive market for Solar scopes particularly the Ha Bandwidth and fast rate imaging cameras.
I think what Jim has achieved here is what many of us aspire to no matter what our hobbies and that is a collective of our work to share with other like minded individuals regardless of geographical positioning or language barriers and what better way to do it than "a pictorial".
Thanks Jim
Cheers Derek

Some Comments from Steve Norvich

Simply Gorgeous!!
Having recently gotten interested in observing the sun, I thought I would see what the pros do so I ordered Jim's book in coffee table format. Wow! I can only describe this as a guilty pleasure. Jim does what I can only dream about doing. Still, got a lot of great ideas and I hope to view some of the incredible views of the sun in a manner similar to Jim. I can only say that if you like world class photography and have any interest in the sun you have to order this book.

"Shogun's Sky"

A full color compilation of my best night sky images as seen on this website.

This is a limited edition of hardcover books in 9 x 11 landscape format, with full color jacket, printed on high quality glossy paper, and signed by the author.
$49.00
It is available only through this site.
US Customers only, use the link below :